This blog post was written by guest writers Callie Stewart, RDN and Kelly Schooley, RDN, UNF Wellness Dietitians.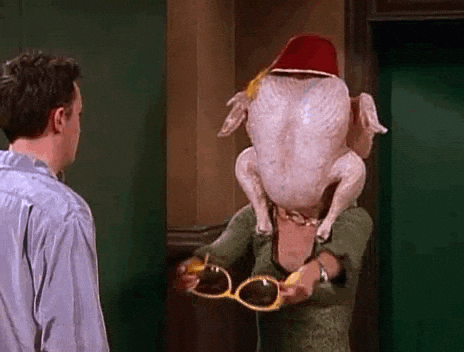 For most people, the holidays are the best time of the year!  There is an abundance of quality time with family and friends, good food to eat, and the season of giving brings so much joy.  However, there's always one important thing that we may start to lose sight of during the holidays: our health.  While the holidays bring all of the holiday cheer, they also bring high-calorie foods and beverages and other behaviors that can potentially lead to weight gain.  The UNF Wellness Dietitians want you to enjoy the holidays and indulge a little, but it's also important to keep a healthy mindset.
Here are 8 tips that anyone can follow for staying healthy during the holiday season.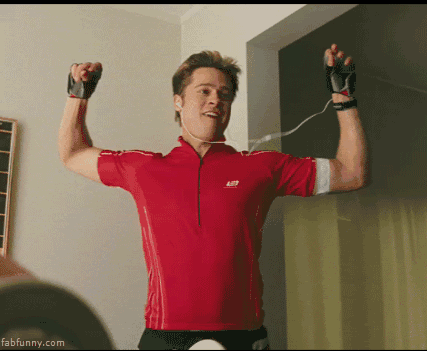 #1: Stay active!
Continue your usual workout or exercise routine.  You might need to make an adjustment in the time or day that you workout if you feel you have more going on.  You'll feel better and don't forget that exercise is a great stress reliever! And remember, any movement is good – so dance around in the kitchen, have a good belly laugh or play charades!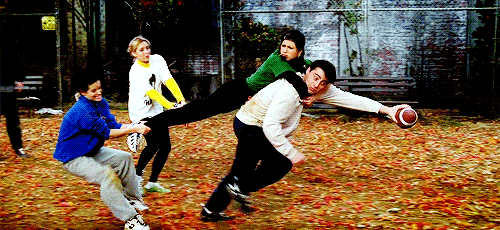 #2: New Traditions!
Start new traditions with your family that involve more physical activity. For example, try going ice skating, playing a friendly game of touch football, or enjoy a walk with family members and pets after eating your Thanksgiving meal – instead of just sitting on the couch napping it off.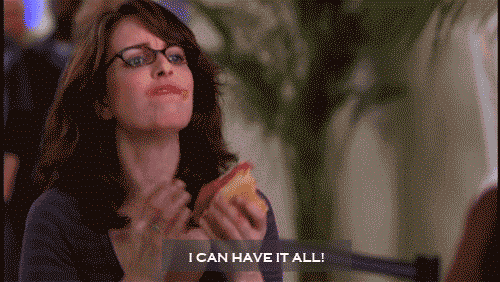 #3: Don't indulge ALL week.
Save the high-calorie eating for the big Thanksgiving meal, if that's where your favorite foods will be. There may be many large meals throughout the holiday week and an abundance of snacks lying around –  but try not to overeat every single day! Remember to eat slower and pace yourself.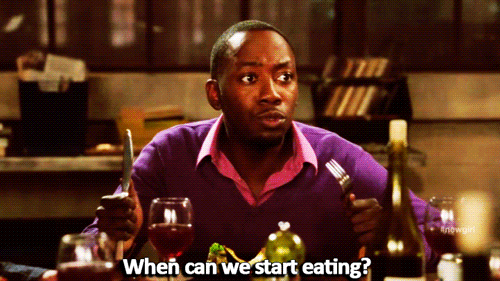 #4: Don't fast before the big meal.
We all do it. We think if we don't eat all day, then we will have more room for all the deliciousness at the Thanksgiving feast. In reality though, you should eat a healthy breakfast, lunch, and/or snacks before your Thanksgiving meal or main event. This can help you make healthier choices and help to prevent overeating!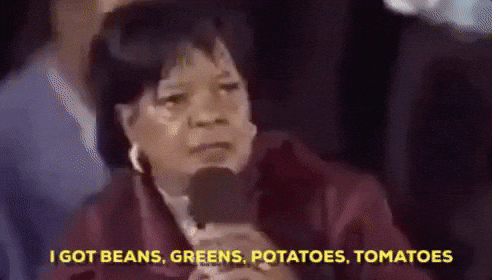 #5: Strategize your Thanksgiving plate.
Scan the food options before serving yourself to determine what you really want, then serve yourself small portions. A good rule of thumb is to be sure you can see part of your plate underneath your food.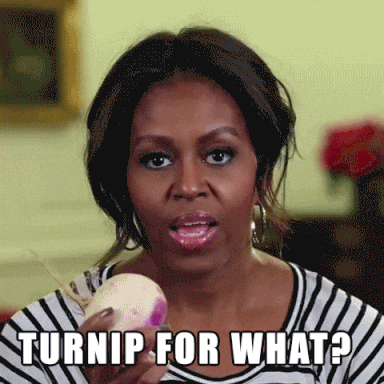 #6: Create a balanced plate.
Try to include as many food groups as possible—including fruits and vegetables (hello cranberry sauce and green bean casserole).  Volunteer to be the one in charge of bringing a vegetable-based dish if you know there won't be many.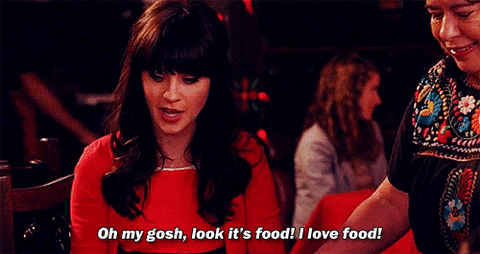 #7: Wait a few minutes for seconds, or thirds.
If you finish your meal and don't quite feel full, wait at least 10 minutes before getting seconds. It takes our stomach 15 minutes to tell our brain we're full. So just be sure to chat up your family for a few minutes before heading back to the kitchen.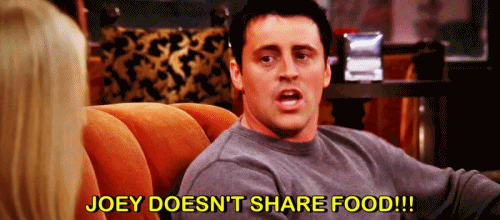 #8: Relax and enjoy your food!
Try to avoid scarfing it down, but instead, savor and enjoy it.  For some people, this is the only time of the year we have certain foods—why rush it?!  There WILL be leftovers.
In charge of bringing a dish this year and need a little *healthy* inspiration? Check out some of our favorite Thanksgiving recipes below!
Maple Pecan Sweet Potato Casserole
Butternut Squash and Kale Quinoa Stuffing
Roasted Brussels Sprouts with Cranberries and Balsamic Reduction
Lightened Up Green Bean Casserole with Shallot Crumb Topping
Chicken Sausage Brown Rice Stuffing with Celery and Mushroom
All-Year-Round Turkey Cranberry Sandwich
If you are looking for personalized nutrition advice and are a current UNF student, faculty or staff, please visit our website for more information about scheduling a free nutrition counseling session with the Wellness Dietitian.
Happy Holidays!
Callie Stewart, RDN and Kelly Schooley, RDN
Wellness Dietitians
Department of Recreation and Wellness